Anna Nicole Smith
Anna Nicole Smith was born Vickie Lynn Hogan on November 28, 1967, in Harris County, Texas. Her parents divorced when she was still an infant, and she and her mother, Virgie, a Houston law enforcement officer, briefly lived with her Aunt Elaine until Virgie remarried in 1971. She attended school in Houston until the ninth grade, when she was sent to live with another aunt, Kay Beall, in Mexia, Texas.
After failing her freshman year at Mexia High School, she decided she'd had enough of formal education, dropped out in her sophomore year, and promptly found a waitressing job at a fried chicken restaurant. There she met and fell in love with the restaurant's cook; seventeen-year-old Vickie married sixteen-year-old Billy Wayne Smith on April 4, 1985. Their son, Daniel Wayne Smith, was born on January 22, 1986, and when the young couple separated in 1987, Anna Nicole moved back to Houston with her year-old son. The marriage legally ended in 1993.
She was performing as an exotic dancer in 1991, when she responded to a newspaper ad for upcoming Playboy auditions and was promptly chosen for the March 1992 cover of the magazine. It was also in 1991, at the strip club where she danced, that twenty-six-year-old Vickie Smith met eighty-nine-year-old billionaire J. Howard Marshall. They were married in 1994 amid a predictable swirl of accusations that she married him solely for his money, which she denied. He died thirteen months later, triggering a decade of court battles over his estate between Marshall's sons and her.
In the meantime, Anna Nicole's modeling career gained momentum. She was Playboy's Playmate of the Year in 1993, having officially changed her name from Vickie Smith to Anna Nicole Smith by then, and that same year she signed a contract to model in print ads for both Guess Jeans and H & M Clothing.
Her very well endowed body attracted Hollywood attention, and she accepted the inevitable acting offers that came along, with no particular talent or success to show for them. By the late 1990s she'd reached that peculiar status of "famous for being famous," and between a conspicuous weight gain, ongoing litigation over her late husband's fortune, and increasingly bizarre behavior that often included slurred, almost incoherent speech in public, she became a tabloid staple. She ultimately attracted the attention of the E! cable network and, in 2002, The Anna Nicole Show, a "reality" series portraying her personal life in which her son, Daniel, was her constant companion and caretaker, enjoyed a dubious two-year run.
Her ongoing weight problem inspired an offer from a diet pill company called TrimSpa, and she became their spokesperson in 2003, reportedly losing sixty-nine pounds during her contract with them. By 2004 her behavior had become so alarmingly peculiar that rumors of drug problems were impossible to dismiss.
In the summer of 2006 Anna Nicole announced on her website that she was pregnant, and she was ecstatic at the birth of her daughter, Dannielynn, on September 7 at Doctors Hospital in the Bahamas. She'd been in a "secret relationship" with her attorney Howard K. Stern long enough that he believed he was the biological father and signed the birth certificate, although her former boyfriend, photographer Larry Birkhead, believed he was the father and sued to establish paternity.
Tragically, just three days after the birth of Dannielynn, Anna Nicole's beloved Daniel, who'd arrived to meet his new baby sister, died in his mother's hospital room of an apparent drug overdose at the age of twenty. The devastating death of Daniel, the paternity lawsuit over Dannielynn, and the ongoing rumors of addictions threw Anna Nicole into a relentless media spotlight, during which she tried to stabilize her emotional chaos by pledging her devotion to Howard K. Stern in a not legally binding commitment ceremony.
On February 8, 2007, Anna Nicole Smith was found unconscious in her room at the Seminole Hard Rock Hotel and Casino in Hollywood, Florida. Efforts to resuscitate her failed, and she died at the age of thirty-nine from what was ultimately ruled to be an accidental drug overdose involving nine different prescription medications, although no illegal drugs were found in her system.
The tabloid and legal frenzies over Anna Nicole Smith didn't end with her death, as the paternity and custody suit between Howard K. Stern and Larry Birkhead over Dannielynn proceeded in front of a national television audience. DNA tests finally established that the baby girl was the child of Larry Birkhead, and he was immediately granted custody of her.
In 2010, Howard K. Stern and one of Anna Nicole's doctors were found guilty of charges involving her use of prescription drugs. And the endless legal battle regarding the estate of Anna Nicole's husband J. Howard Marshall rages on, in the name of her daughter, Dannielynn Birkhead.
From Francine
Anna Nicole was only on her second incarnation, which explains why she was so oddly naïve throughout her life and had such a difficult time understanding whom to trust. As often happens when writing a chart in the perfect bliss of Home, she designed a lifetime of excesses, temptations, and chaos she was convinced she'd be strong enough and have faith enough to overcome.
She compounded her upcoming challenges by choosing the two very difficult life themes of Rejection and Manipulator and charting herself to suffer from a bipolar disorder, which was never properly treated. (Sylvia often compares the exaggerated bravado of writing our charts in an atmosphere of sacred perfection to shopping for groceries when you're very hungry.) Anna Nicole's sincere but overzealous courage in preparation for her latest brief trip to earth was bolstered by the fact that she charted her father from her first incarnation to be by her side, in the form of her son, Daniel.
Daniel welcomed his mother Home before she even emerged from the tunnel, and he never left her side until she was safely cocooned. Only after she was healed and euphorically clear-headed again was she ready to proceed to the Scanning Machine, which she found as enlightening and cathartic as most spirits do. She understands exactly why, for example, she leapt at the Exit Point she chose, even though it was so soon after the birth of her daughter: not only was the thought of staying behind on earth without her son unimaginable, but she also felt her life had spiraled far enough out of control that she couldn't possibly be the stable, adoring, attentive parent her baby, Dannielynn, deserved. She knew with absolute certainty who her daughter's father was, she knew he would fight for custody of her and win, and she wants all concerned to know that she and Daniel were and will be present at every court hearing that involves the welfare of her child. As for the upcoming years of litigation not involving Dannielynn, she simply says, "I'm happy. I'm at peace. My daughter is where she belongs, and I'm grateful that my son and I are Home and healthy. The rest is between the litigants and God." She also sought out and had a sweet reunion with her husband J. Howard Marshall, for whom she cared deeply "and always will," all appearances and rumors to the contrary.
Her greatest regret is that she charted herself to be surrounded by any number of people she trusted to have her best interests at heart "and then made it impossible for anyone who tried to protect me from myself." She would love to believe that someone, "even if it's only one person," will avoid that same trap after witnessing her decline on television and in the tabloids, and she adds, "What I never understood about being famous until it was too late is that it doesn't come with an 'off' button.
Therefore, neither did I."
Her life on the Other Side is a study in simplicity. She lives alone in a small yellow house by a river. (Daniel lives nearby, and although they're extremely close, he has a very active, very social life of his own.) Her visage is deliberately ordinary; she is short and round, with plain features and shoulder-length thin brown hair pulled straight back and tied at the nape of her neck. She's resumed her interest in Buddhism and is training to become a meditation teacher.
She frequently visits and reads to her daughter. She plans to reincarnate someday, but she's in no hurry, and next time she'll come without Daniel, an advanced soul who has no intention of leaving Home again.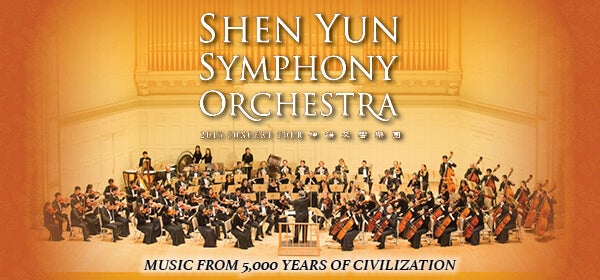 Pages: 1 2 3 4 5 6 7 8 9 10 11 12 13 14 15 16 17 18 19 20 21 22 23 24 25 26 27 28 29 30 31 32 33 34 35 36 37 38 39 40 41 42 43 44 45 46 47 48 49 50 51 52 53 54