Farrah Fawcett
One of the true iconic "poster girls" of the baby boom generation, actress Farrah Leni Fawcett was born in Corpus Christi, Texas, on February 2, 1947, to oil-field contractor James Fawcett and his wife, Pauline, a homemaker. She was educated in Catholic school, at W. B. Ray High School, and then at the University of Texas at Austin, where her photograph as one of the school's "Ten Most Beautiful Coeds" caught the attention of a Hollywood publicist. He encouraged her to move to Los Angeles to pursue a modeling career, and after some initial hesitation, her parents accompanied her to the West Coast at the end of her junior year. Within two weeks she was under contract as a model and in overwhelming demand for commercials and print ads.
She also caught the eye of a handsome young actor named Lee Majors, who was starring in a series called The Big Valley,
and they had their first date on July 28, 1968. They celebrated the five-year anniversary of their first date by getting married, on July 28, 1973, in a garden wedding at the elegant Bel Air Hotel. Farrah made several appearances on her husband's subsequent series The Six Million Dollar Man, and the "supercouple" was a staple of the tabloids through the 1970s and early 1980s, where their separation in 1979 and divorce in 1982 often got as much press attention as their respective careers.
After a number of guest spots on a variety of television series starting in 1969, Farrah costarred in the ABC Movie of the Week
Charlie's Angels in 1976, which became a series that same year. It was also in 1976 that the classic poster featuring Farrah, with her signature mane of blonde hair, wearing a relatively conservative red one-piece bathing suit, hit the market and became one of the bestselling posters of all time, with sales figures reaching well over ten million copies.
Thanks to Charlie's Angels, Farrah Fawcett was a fan sensation by the end of 1976 and was named Favorite Performer in a New TV Program at the People's Choice Awards. She left the show after its first season, was sued by Aaron Spelling for breach of contract, and eventually settled out of court by agreeing to make six guest appearances in upcoming seasons. She promptly turned her professional attention to feature films and television miniseries, and in 1979 she turned her personal attention to actor Ryan O'Neal. While they were never married, they were together until 1997 and again, off and on, from 2001 until her death. Their son, Redmond, was born in 1985.
Farrah's next professional success came in 1983, when she replaced Susan Sarandon as an intended rape victim who takes revenge on her attacker in an off-Broadway production of the play Extremities. She received equal praise from the critics, not to mention an Emmy nomination, for her portrayal of an abused wife in the highest rated television movie of 1984, The Burning Bed. And her 1986 appearance in the film version of Extremities earned her a Best Actress Golden Globe nomination. Two more Golden Globe nominations followed as well as another Emmy nomination in 1989 for the disturbing fact-based miniseries
Small Sacrifices. Her career as a respected dramatic actress continued until 2004 with a variety of film and television roles and a third Emmy nomination.
Life seemed to imitate art during Farrah's relationship in 1997 with producer-director James Orr. After playing several noteworthy, highly acclaimed roles as an abused, battered, or victimized woman, she herself experienced an incidence of domestic abuse by Orr when she told him she wanted to end their relationship. He was convicted of assault and sentenced to three years' probation.
Despite her turbulent personal life and rumors of a drug problem after her peculiar behavior during a 1997 David Letterman Show interview, Farrah's beauty hadn't diminished by the mid-1990s, and her Playboy photo spreads were prominent features of the magazine's two bestselling issues of the decade.
In 2006, less than a year after the devastating death of her mother, Farrah was diagnosed with anal cancer. She began a long, aggressive, highly publicized fight against her illness, with Ryan O'Neal by her side. She filmed even the most difficult moments of her battle for what would become a two-hour documentary called Farrah's Story, which she coproduced with her friend Alana Stewart. The documentary aired on May 15, 2009, was watched by approximately nine million viewers on its network debut, and was presented with an Emmy for Outstanding Nonfiction Special.
On June 25, 2009, less than three months before her Emmy victory was announced to a worldwide audience, Farrah Fawcett died in St. John's Health Center in Santa Monica, California. Ryan O'Neal and Alana Stewart were with her when she took her last breath, and her troubled son, Redmond, who was convicted in 2009 of felony drug possession and was serving time in a detention center when his mother died, was allowed to attend her funeral.
From Francine
Sadly, Farrah arrived Home depressed and disappointed. Although she'd grown very weary of fighting her battle against cancer and her spirit knew her chosen Exit Point had arrived, her strong-willed conscious mind was clinging until the end to the hope that she would win that war, provide a happy ending to her documentary, and inspire others not to give up, no matter what challenge they might be facing. Her mother, grandparents, and countless friends from her nineteen past lives were there to embrace and comfort her the instant she emerged from the tunnel. But not until she was cocooned was she able to experience the sacred bliss of the Other Side and appreciate that her fierce, courageous battle alone was inspiring enough, and the death of her body was to be celebrated rather than mourned.
Like so many who return Home as the result of earthly diseases with high mortality rates, Farrah emerged from cocooning ready and eager to participate with medical researchers who are hard at work on a cure. She and all other cancer victims are invaluable to the process of someday eradicating the disease entirely, as they're studied and tested before God's promised healing takes place, and she has dedicated herself to classes in biomedical sciences so that she can become a core member of a cancer biology research team.
Otherwise, Farrah's life is very much as it was before her latest brief incarnation. She prefers living alone, surrounded by what we've always referred to as "her cats," a beautiful pride of lions who adore her and, like all of our jungle cats, are as gentle and playful as kittens. She's a gifted, prolific impressionistic artist, and her gallery showings are among the few social events she attends. She's considering another incarnation in which she says she would aspire "to be famous for something that matters" and not repeat her most recent life themes of Follower and Temperance, which she feels she handled poorly.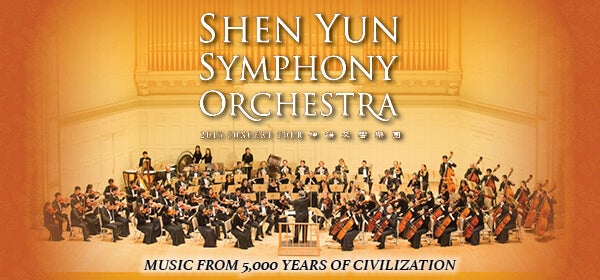 Pages: 1 2 3 4 5 6 7 8 9 10 11 12 13 14 15 16 17 18 19 20 21 22 23 24 25 26 27 28 29 30 31 32 33 34 35 36 37 38 39 40 41 42 43 44 45 46 47 48 49 50 51 52 53 54