Gregory Peck
Eldred Gregory Peck, Academy Award–winning actor and humanitarian, was born in San Diego on April 15, 1916. His father, Gregory Pearl Peck, a pharmacist, and his mother, Bernice Ayres Peck, were divorced when the young Gregory was six years old. He lived with his maternal grandmother until, at the age of ten, he was sent to St. John's Military Academy in Los Angeles. He returned home to his father when his grandmother died, and he graduated from San Diego High School before heading on to college, first at San Diego State University and then at the University of California, Berkeley, where he—handsome, six foot three, and strongly built—gained attention as both an athlete and an actor at the university's renowned Little Theater.
After graduating from UC Berkeley, he moved to New York to study at the Neighborhood Playhouse and made his first appearance on Broadway in the 1942 production of The Morning Star. Acting jobs were plentiful thanks to World War II, a war in which Gregory Peck (he left his given first name Eldred behind when he headed east) was exempt from military service due to a back injury, while so many of his fellow actors were enlisting and being deployed. Instead, he was quickly recruited by Hollywood, where his first film, Days of Glory, was released in 1944, launching a distinguished screen career that didn't end until 1998 with a remake of his earlier classic Moby Dick.
Both onscreen and off, he exuded a sense of strength, dignity, and decency. He was very outspoken against racial injustice, the Vietnam War, the nuclear arms race, and even the controversial House Un-American Activities Committee and its infamous search for alleged Communists in the film industry. He took some pride in being named to Richard Nixon's notorious "enemies list" and even more humble pride in the Medal of Freedom presented to him by President Lyndon Johnson. And despite the fact that he was a lifelong practicing Catholic, he was an advocate for women's freedom of choice.
His first marriage, to Greta Kukkomen Rice in 1942, produced three sons before it ended in divorce in 1955. Their first son, Jonathan, who became a television journalist, committed suicide in 1975. Very shortly after Gregory's first marriage ended he married a Paris reporter named Veronique Passani, with whom he had a son and a daughter, and their marriage lasted for the rest of his life.
Gregory's extraordinary half-century career earned him, among other honors, five Academy Award nominations; one Best Actor Oscar, for the 1962 masterpiece To Kill a Mockingbird; three Best Actor Golden Globe awards; the prestigious Cecil B. DeMille Award; a Screen Actors Guild Lifetime Achievement Award; the American Film Institute Lifetime Achievement Award; and the Jean Hersholt Humanitarian Award.
During the last years of his life he traveled throughout the world on speaking tours, during which the National University of Ireland made him a Doctor of Letters; he became a founding patron of the University College Dublin School of Film; and he served as chairman of the American Cancer Society. On June 12, 2003, at the age of eighty-seven, Gregory Peck died of natural causes in his Los Angeles home with his wife, Veronique, holding his hand.
From Francine
Gregory was ready to come Home, as his wife will confirm, and he was ecstatic that the first to embrace him was his son Jonathan. While his Catholicism had always taught him that victims of suicide were banished from heaven, his heart and soul had always believed that couldn't be true, so finding his beloved son waiting for him was less a relief than a confirmation.
Gregory was also among the few who, for the most part, enjoyed his time at the Scanning Machine. While there were countless situations he wished he'd handled differently, he was satisfied to see that he never dismissed his significant mistakes with the egocentric defensiveness so common among his peers, but instead made every effort to learn from them. By his own account, he was still amused by his place on Richard Nixon's "enemies list," although they're perfectly amiable when they happen upon each other here, and he took great delight in his performance in and the whole experience of the film MacArthur. He and Jonathan were both there to greet Gregory's first wife, Greta, when she arrived on the Other Side, and while Gregory and Greta don't spend time together, they have laughed together over their misguided belief that two people so innately, resolutely different from each other could build a successful marriage, and they're fondly grateful to each other for the children they cocreated.
For the most part, Gregory is as much of a loner here as he was on earth—not unfriendly, just private and appreciative of his own company. He has returned to his position as a quadrant sentry, his house is a small cabin on what corresponds to your island of Fiji, and he never misses a performance of the opera or our popular debates among former U.S. presidents and other world leaders in search of a path to lasting peace on earth. Among his few close friends and tennis partners are his son, his father, and a very short slender blonde female whom he says his family will recognize.
Above all, he is content, grateful for the long, full life he lived and satisfied that he put his chosen life themes—Loner and Builder—to their best possible use. He has no plans to incarnate again.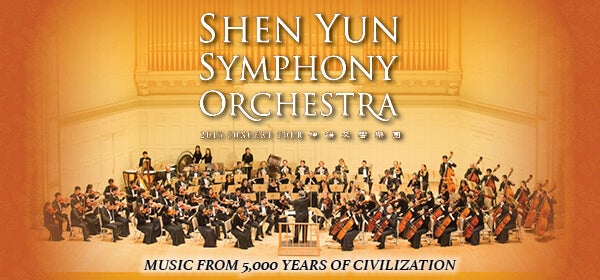 Pages: 1 2 3 4 5 6 7 8 9 10 11 12 13 14 15 16 17 18 19 20 21 22 23 24 25 26 27 28 29 30 31 32 33 34 35 36 37 38 39 40 41 42 43 44 45 46 47 48 49 50 51 52 53 54