Diana Spencer, Princess of Wales
One of the most celebrated women in the history of the British royal family, Diana Frances Spencer was born on July 1, 1961, at Park House in Sandringham, England, to Edward Spencer, titled Viscount Althorp, and his first wife, Frances. Diana's parents were very acrimoniously divorced when she and her two sisters and brother were young, and when Frances left for London with her new lover, Peter Kydd, Edward was granted custody of the children. In 1975 Edward inherited the title "8th Earl Spencer," which afforded Diana the title "Lady" Diana Spencer, and the earl and his children moved to the ancestral Althorp mansion. A year later he married Raine Cartland, daughter of romance novelist Barbara Cartland. By all accounts Lady Diana didn't like her new stepmother, which brought her enjoyment of living in her father's home to an end.
Diana's academic success, both in England and in Switzerland, was less than stellar. She was a shy below-average student, but she was gifted at ballet and sports. She moved to London when she finished her formal education and, guided by her love of children, became a kindergarten teacher.
During her early childhood at Park House, Diana and her siblings occasionally played with two of her "landlady's" children, Prince Andrew and Prince Edward, the younger sons of Queen Elizabeth, from whom Edward Spencer was leasing the mansion. In 1977, sixteen-year-old Diana became reacquainted with her former playmates' older brother, Prince Charles, heir to the British throne. He was entering his thirties and under pressure from his family and the public to settle down and find a suitable princess. He'd had a lengthy relationship with Camilla Parker Bowles, whom the royal family didn't consider acceptable—unlike Diana, she had no aristocratic lineage, she was married, she wasn't a Protestant, and she was no longer a virgin. In fact, many believe that Camilla Parker Bowles, who became Charles's second wife, had a hand in selecting Diana as the prince's bride.
On July 29, 1981, in London's St. Paul's Cathedral, the shy, beautiful twenty-year-old Lady Diana Spencer became Her Royal Highness the Princess of Wales, marrying Prince Charles in a spectacular ceremony broadcast to an audience of approximately a billion viewers around the world. (Among the thirty-five hundred invited guests were Camilla Parker Bowles and her husband, Andrew Parker Bowles, who happened to be a godson of Charles's mother, Queen Elizabeth.) Within the next three years Princess Diana gave birth to the couple's two sons, "an heir and a spare," Prince William Arthur Philip Louis and Prince Henry Charles Albert David (who's come to be known as Prince Harry).
The marriage was unhappy from the beginning. Diana found the rigors of her royal duties to be both overwhelming and confining, and the world press had become virtually obsessed with everything about her, from her brilliant sense of fashion to her obvious hands-on adoration of her two little boys. She began devoting more and more time to her own passionate charitable causes, which included needy children, AIDS victims, the impoverished homeless, and the crusade against landmines.
She also went through more than her share of emotional challenges, struggling with depression and bulimia and more than one suicide attempt. Both she and Prince Charles were unfaithful in the marriage—Charles's longtime affair with Camilla Parker Bowles continued, and Diana reportedly had a series of affairs, many of which became embarrassingly public. Finally, in December 1992, the separation of the prince and princess was formally announced, and their divorce was finalized in 1996.
Diana's great worldwide popularity continued after the divorce, as did her devotion to her two beloved sons. She was probably the most photographed woman in the world both during and after her marriage, and she used the spotlight brilliantly to call attention to her international charitable pursuits. She had little if any privacy, so that in 1997, when she became involved with Egyptian producer Dodi Al-Fayed, the couple was relentlessly photographed and reported on by the worldwide tabloid press.
In Paris, on the night of August 30, 1997, Diana and Dodi climbed into their limousine with their driver, Henri Paul, and Dodi's bodyguard, Trevor Rees-Jones, outside their hotel. The paparazzi immediately gave chase, and in the Pont de l'Alma tunnel a devastating collision occurred. Dodi Al-Fayed and Henri Paul were pronounced dead at the crash site. Trevor Rees-Jones was severely injured, but survived. Diana was raced by ambulance to Pitié-Salpêtrière Hospital, where, despite hours of extraordinary efforts to save her, she was pronounced dead at 4:00 a.m. on August 31, 1997.
The funeral of Diana, Princess of Wales, was held on September 6, 1997. The procession started at Kensington Palace and ended at Westminster Abbey. Diana's casket was immediately followed by her sons, Prince William and Prince Harry; Diana's brother, Charles Spencer; Prince Charles; Diana's former father-in-law, Prince Philip; and representatives from each of the 110 charities Diana had supported throughout her adult life. The televised funeral of the "people's princess" was watched by an estimated two and a half billion shocked, saddened mourners in every corner of the world she affected so deeply.
From Francine
Diana's life themes were Caretaker and Builder, and like so many Mission Life Entities who make the decision to experience an incarnation on earth, her widely publicized lifelong battle with depression was virtually inevitable. Earth is one of the most challenging and troubled of all the occupied planets in the universe, a shock to spirits as intensely sensitive as Diana. She accomplished everything she intended during that incarnation, although she's the first to say that she sometimes accomplished it with "startling imperfection." Her first incarnation will also be her last.
Diana arrived on the Other Side depleted, disoriented, and grieving such a sudden departure from her beloved sons. She was welcomed and embraced by her maternal grandmother and by scores of animals and loved ones from Home and then immediately cocooned for what in your time was several years until she was her joyful, reverent, focused self again. She is still as soft-spoken as ever, with a beautiful visage identical to her appearance on earth, fairly solitary as she's always been, preferring to study and meditate rather than socialize. She's returned to her work in one of our medical research centers specializing in pediatric diseases and disorders. One of her great joys is traveling to civilizations on other planets and returning with reports on any of their advancements that can contribute to the constant efforts on the Other Side to treat, cure, and eradicate threats to the health of the earth's children.
Diana knows that William is going to be an inspiration to his country when he becomes the next king of England. She also continues her work on earth, not only spending time with critically ill children in hospitals around the world, but also joining legions of spirits from Home who flock to sites of natural and human-made disasters to comfort the youngest victims and, when there are fatalities involved, taking them to the blissful safety of God's arms on the Other Side. Diana has always been enchanted by the fact that, almost without exception, children and animals don't return Home through a tunnel when they die, but instead cross a beautiful footbridge that leads them to the same vast meadow that welcomes everyone else. (Children and animals can find it jarring to find themselves in a tunnel. Crossing a footbridge, on the other hand, makes sense to them, allowing them to understand how and why they traveled from one dimension to the other.) Never does a child or an animal traverse the footbridge unaccompanied by the spirit world, and Diana is one of their most loyal, loving companions as they make that journey.
She says that although she was clearly ill-suited to many of the expectations of royalty, she is deeply grateful for the platform her title made possible for her passionate causes around the world and, above all, for the honor of being the mother of the two sons "who taught me what it feels like to love someone to the core of your soul." She speaks constantly about how proud she is of them.And she has nothing at all to say, by the way, about the collision that ended her lifetime.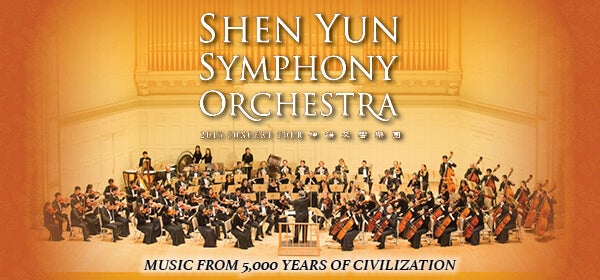 Pages: 1 2 3 4 5 6 7 8 9 10 11 12 13 14 15 16 17 18 19 20 21 22 23 24 25 26 27 28 29 30 31 32 33 34 35 36 37 38 39 40 41 42 43 44 45 46 47 48 49 50 51 52 53 54