Patrick Swayze
Gifted, charismatic actor and dancer Patrick Wayne Swayze was born in Houston, Texas, on August 18, 1952. His mother, Patsy, was a choreographer, dance instructor, and the director of the Houston Jazz Ballet Company, and dance was a part of Patrick's life virtually since he took his first baby steps. His father, Jesse, who died in 1982, was a champion rodeo rider and an engineering draftsman. Patrick, his two sisters, and his two brothers were raised in the Houston suburb of Oak Forest, and from elementary school through high school he put his exceptional skills to a wide variety of uses, excelling in everything from ballet and gymnastics to football, swimming, and ice skating to performing in school plays.
After two years at Houston's San Jacinto College, Patrick was hired as a dancer and ice skater, playing Prince Charming on a national tour of "Disney on Parade." When the tour ended and he returned to Houston, he met Lisa Niemi, a sixteen-year-old student in his mother's dance classes. He moved to New York in 1972 to pursue his dance career, and Lisa joined him there when she graduated from high school. They were married in 1975, a marriage that lasted for the rest of his life.
Complications from knee surgery forced Patrick to shift his focus from a promising ballet career to acting, and in 1976 he debuted on Broadway in a production of Goodtime Charley, followed by a revival of the classic West Side Story. But it was his starring role in Grease in 1978 that attracted the attention of Hollywood.
His television and film work on the West Coast was steady since its beginning in 1979's Skatetown U.S.A., including a prestigious nod from Francis Ford Coppola for a film called The Outsiders. There's no question, though, that it was in
1987 that he officially became a star thanks to his versatile, multitextured performance in Dirty Dancing. His confident physicality made him an obvious choice for the action films that followed, but his next real "star" vehicle came in 1990
with the paranormal love story Ghost. Both Dirty Dancing and Ghost earned Patrick lead actor Golden Globe nominations.
People magazine's 1991 "Sexiest Man Alive" had been battling an alcohol problem since the death of his father in 1982, and in
1994, after his sister's suicide, he voluntarily checked into a rehab clinic and then recuperated with his wife, Lisa, out of the spotlight, at the two ranches where they bred Arabian horses. He returned to the screen in 1995 as a drag queen in To Wong Foo, Thanks for Everything, Julie Newmar and was rewarded with his third Golden Globe nomination.
The next few years brought a combination of film work and physical injuries, including a broken leg from a horseback-riding accident and carbon monoxide exposure while flying his private plane. But it was in January 2008 that real tragedy struck—Patrick Swayze was diagnosed with stage IV (inoperable) pancreatic cancer. He immediately began treatment at the Stanford University Medical Center, while the tabloids began offering an endless barrage of photographs and updates, only some of which were accurate, but which made his battle intensely public whether he wanted it to be or not. His appearance on a rare network simulcast of the television special Stand Up to Cancer in September 2008 helped raise money and awareness on behalf of cancer patients around the world.
The finale of Patrick's career was the lead in an A&E Network series called The Beast. It premiered in January 2009, the same month in which he was hospitalized with pneumonia and in which he revealed during a Barbara Walters interview that doctors had found a "tiny little mass" in his liver. His deteriorating health made it impossible for him to promote The Beast, and it was cancelled in June 2009, while the tabloids continued to feature photos of him, painfully and increasingly gaunt, with his wife, Lisa, by his side, as she'd been for almost forty years. On September 14, 2009, Patrick Swayze lost his battle with pancreatic cancer at the age of fifty-seven. His ashes were scattered at his beloved horse ranch in New Mexico.
From Francine
Like countless others preparing for their trip Home, Patrick began visiting and receiving visits from the spirit world long before his body died. Many of your well-intentioned health-care professionals dismiss the ensuing conversations as illness-related delirium, but I assure you, those visits are very real, sacred, and helpful for a peaceful transition from your dimension to ours.
By the time Patrick had taken his last breath, he was joyfully prepared for the euphoric reunion that awaited him the instant he emerged from the tunnel. Thrilling herds of horses and dogs immediately surrounded him, led by a black Arabian stallion, until finally Patrick's father and sister were able to make their way through the menagerie and embrace him. (Jesse Swayze was one of the most frequent visitors to Patrick's hospital bedside, by the way, filling him in on the details of the horse ranch they'd be sharing on the Other Side.)
Patrick was deeply moved by his trip to the Scanning Machine, in awe of the love that surrounded him all of his life, particularly from his wife and best friend, Lisa, "the strongest, most courageous person I've ever met." He says he also "sat at the table watching her in the kitchen."
He experienced a fairly rare "relapse" of deep sorrow after leaving the Scanning Machine, and he's currently cocooned at his own request to help him through it. He was a private person on earth, with the difficult life themes of Rescuer and Loner.
While he faced his battles with alcoholism and cancer head-on and with great courage, it was never his intention that those battles be fought in the spotlight. The moment they became public knowledge, he took on the typical Rescuer responsibility of overcoming his illnesses not only for himself, but also for everyone else who might look to him as someone who "beat the odds." He fulfilled that responsibility with his triumph over alcoholism, and he had every intention along the way of being a cancer survivor on so many others' behalf. He's being cocooned until he heals from the mistaken heartbreak of thinking that his death represents a failure and recognizes the inspiration he provided for so many with the dignity, generosity, and determination of his long, brave fight.
When he emerges from the cocooning chamber he'll rejoin his father on the magnificent horse ranch they share with John and Tex Ritter. Although all horses are welcome on those vast unfenced acres, the ranch seems to especially attract Arabians and Friesians. Patrick and Jesse delight in giving riding lessons, and many newly arrived spirits in Orientation have received enormous peace and healing from the beautiful, spirited, gentle creatures at the Swayze-Ritter ranch. Patrick will also return to his status as a highly valued dance instructor and acting coach, although he's said he has no desire to continue performing here.
Spirits are unable to visit anyone on earth while they're cocooned, and Patrick wants Lisa and his brother Don in particular to know that he'll be with them again very soon.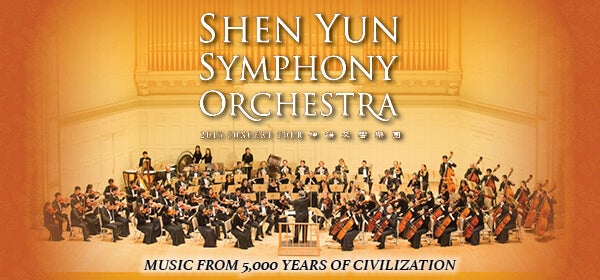 Pages: 1 2 3 4 5 6 7 8 9 10 11 12 13 14 15 16 17 18 19 20 21 22 23 24 25 26 27 28 29 30 31 32 33 34 35 36 37 38 39 40 41 42 43 44 45 46 47 48 49 50 51 52 53 54