John Ritter
Wonderfully gifted actor and comedian John Southworth Ritter was born on September 17, 1948, in Burbank, California. His performing talent came naturally from his mother, actress Dorothy Fay, and his father, legendary country singer and actor Tex Ritter. John's older brother, Tom, was diagnosed as a child with cerebral palsy, triumphed over it, and grew up to become a lawyer.
John was student body president at Hollywood High School and, after a very brief diversion appearing as a contestant on
The Dating Game and winning a vacation two hundred miles from home, headed on to the University of Southern California, where he majored in psychology and minored in architecture. At the end of his sophomore year, curiosity drew him to an acting class taught by actress Nina Foch. He knew he'd found his niche and changed his major to theater arts. Between studies, in
1968 and 1969, he gained valuable acting experience by performing in a series of plays throughout Europe, and he graduated in
1971 with a bachelor's degree in drama.
His first TV guest spots read like a history of television in the 1970s—Hawaii Five-O, The Waltons, M*A*S*H, The Bob Newhart Show, The Streets of San Francisco, Kojak, and The Mary Tyler Moore Show, to name a few. While working on The Waltons, on January 2, 1974, he received the devastating news that his father had died suddenly of a heart attack in Nashville.
In 1975 ABC-TV bought the rights to the Americanized version of a British comedy series called Man About the House. John was the first to be cast in the new sitcom. Joyce DeWitt joined the cast after a poorly received first pilot was shot. Suzanne Somers was hired after a poorly received second pilot was shot. And finally the right combination of characters and chemistry came together for the hit show Three's Company, which ran for a very respectable eight seasons with John as the culinary student and ladies' man Jack Tripper, who pretended to be gay to keep the landlords from objecting to his living with two attractive female roommates. During those eight years he began building his film career, with appearances in such moderate hits as Hero at Large, Americathon, Wholly Moses!, and They All Laughed. He also emceed the 1977 United Cerebral Palsy Telethon with his brother, Tom, which became one of his treasured annual traditions, raising many millions of dollars for a cause that was understandably close to his heart.
When Three's Company had run its course and John had done his best in the inevitable short-lived spin-off Three's a Crowd,
he had no problem making the transition right back to film again, with roles in almost thirty films between 1986 and 2006. In those same years his television appearances, including guest spots, specials, TV movies, and series, numbered almost sixty, making him one of the busiest, most versatile, and most sought-after actors in Hollywood for nearly three decades. He was rewarded with a Best Actor Emmy out of six nominations and a Best Actor Golden Globe Award out of five nominations.
John's personal life was refreshingly quiet and scandal-free. He married his first wife, actress Nancy Morgan, in 1977. They had three children—Jason, Tyler, and Carly—with whom John remained very close after he and Nancy divorced in 1996. John and his second wife, Amy Yasbeck, originally met in 1990 when they costarred in an episode of The Cosby Show. They officially began dating in the late 1990s, shortly before costarring in the hilariously tongue-in-cheek 1998 TV movie Dead Husbands. They were married in 1999, a few months after the birth of their daughter, Stella.
In 2002 John began shooting a new television series, Eight Simple Rules for Dating My Teenage Daughter, which won the
2002 People's Choice Award for Best New Comedy. On September 11, 2003, he was rehearsing with his close longtime friend Henry Winkler, who was guest-starring on that week's episode, when he suddenly fell ill. He was rushed to nearby Providence St. Joseph Medical Center, where he died at 10:45 that same night. The cause of death proved to be an aortic dissection, a tear in the wall of the aorta caused by a previously undiagnosed congenital heart defect. He was buried at Forest Lawn, Hollywood Hills Cemetery, after a private service at which John's family and close friends said a reluctant good-bye to one of the industry's most endearing, prolific, and highly respected actors.
From Francine
John is every bit as beloved, kind, and hilarious here as he was on earth, and although the suddenness of his Homecoming was a surprise, a huge crowd, led by his father, quickly gathered to welcome him. He was understandably a little disoriented, but a long embrace from his father and the sight of so many treasured friends calmed him into a quiet, joyful acceptance of what had happened and where he was, and there was no need for Orientation or cocooning. He worried about the grief his wife and children were going through and quickly began visiting them to reassure and comfort them and to let them know how blessed he felt to have lived such a wonderful lifetime and then to have had the luxury of being in the midst of doing what he loved, with Henry by his side, when he began his trip Home. While death was never a subject that preoccupied him, he says that, when he did think about it, he hoped he would go quickly, as his father did, and it fascinated him that both he and his father went Home so close to their respective birthdays. [Tex Ritter died ten days before his sixty-ninth birthday, John six days before his fifty-fifth.]
It's also very much worth mentioning that John and Lucille Ball, kindred souls on earth and on the Other Side, had an ecstatic reunion when John emerged from his time at the Scanning Machine to resume his busy life. They often socialize and perform together, and it hasn't escaped their notice that the causes of their respective deaths were very similar: John's was a tear in his aortic wall, Lucy's was a ruptured aorta. As a result, the two of them have begun taking courses in cardiovascular genetic disorders and imaging toward the goal of becoming part of our vast network of coronary researchers. John sends the message, "Please thank everyone involved in publishing the rules," and adds, "They'll know who and what I mean." [From Sylvia: My staff checked the Internet and found "Ritter Rules," which are described as "life-saving reminders to recognize, treat and prevent thoracic aortic dissection." You can find a discussion of Ritter Rules at http://cbs2.com/local/john.ritter.heart.2.1565915.html.]
John has also returned to his work as an Orientator in the oxygen chambers, where he's treasured for his unique blend of faith, comfort, and humor among the new arrivals who need Orientation care. He and his father live in a modest house near their old friends Jesse and Patrick Swayze, the four of them sharing the idyllic, fenceless horse ranch they've always loved.
He doesn't plan to reincarnate, believing that from now on he can accomplish more on the Other Side and be of greater service than he ever could on earth. And, he adds, "With the exception of being here, I could never ask for more than I was blessed with that last time around."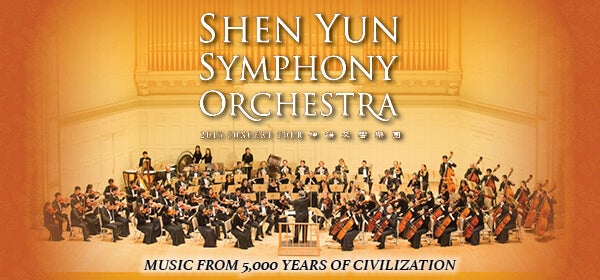 Pages: 1 2 3 4 5 6 7 8 9 10 11 12 13 14 15 16 17 18 19 20 21 22 23 24 25 26 27 28 29 30 31 32 33 34 35 36 37 38 39 40 41 42 43 44 45 46 47 48 49 50 51 52 53 54