John Candy
The beloved amiable actor and comedian John Franklin Candy was born in Toronto on October 31, 1950, the younger of two sons born to Sidney and Evangeline Candy. Sidney, a car salesman, died of heart disease at the age of thirty-five, leaving five-year-old John and his brother to be raised by the team effort of their mother, aunt, and grandparents. John was a smart, good-natured, popular student and talented football player at Catholic all-boys Neil McNeil High School, but when he was sidelined with a knee injury, he began participating in school theatrical productions, where his confidence in his likeability and talent for comedy grew.
He headed for Centennial Community College, majoring in journalism with the ultimate intention of becoming a sports writer. Drama classes proved irresistible, though, and a very small uncredited role in the 1970 Arnold Schwarzenegger film Hercules in New York proved to be a far more powerful lure than classrooms. That same year he left school to pursue a full-time acting career in the potential-packed city of Toronto. He began appearing in local film and television productions, including children's shows in which his natural affability was irresistible. He also became friends with fellow Canadian Dan Aykroyd, and in 1972 they auditioned for a new Toronto branch of Chicago's famed Second City comedy troupe. John's audition made such an impact that he was given the ultimate compliment of an invitation to Chicago to join the core theater, where he worked and became good friends with such other Second City performers as John Belushi, Gilda Radner, and Bill Murray.
He returned to the Toronto outpost in 1976 and balanced his Second City appearances with a late-night Canadian show called
Ninety Minutes Live and a few low-budget films. In October of that year he helped launch SCTV (Second City Television), a half-hour sketch-comedy series. SCTV began airing in the United States in 1977 and was picked up by NBC in 1981, and during its two-year network run John won two Emmies and a strong following of American fans. He juggled his SCTV work with building a film career that included The Blues Brothers in 1980, starring his Second City sidekicks Dan Aykroyd and John Belushi, Stripes in 1981, and National Lampoon's Vacation in 1982. His role in 1984's Splash, as Tom Hanks's fun-loving, everyman brother, further established John as a reliable, versatile, enormously appealing character actor.
One of his busiest years was 1985, beginning with a costarring role with Richard Pryor in one of many remakes of Brewster's Millions and a silly effort called Summer Rental, directed by Carl Reiner. He also executive-produced and starred in a wonderful HBO special called The Last Polka. No one was more surprised than John when his hilarious, lovable, successful image propelled him onto Playgirl magazine's list of  1985's "Most Desirable Men." By then he was six years into a happy, committed marriage to Rosemary Horbor, whom he married in April 1979 and with whom he had two children, Jennifer in 1980 and Christopher in 1984. But he still appreciated the compliment.
The latter half of the 1980s brought a variety of work that gave John ample opportunity to show off his versatility, from a supporting role in Mel Brooks's sci-fi spoof Spaceballs to costarring in a memorably touching role in the comedy Planes, Trains and Automobiles. By the early 1990s John's career seemed to be fading. Determined to breathe new life into the industry's perception of him, he broadened his horizons and tackled less on-the-nose roles. His directorial debut came along in 1994, with a Fox TV movie called Hostage for a Day, and then he was off to Mexico, where he was costarring in a film called Wagons East, unaware that it would be his last.
Obesity relentlessly plagued John throughout his adult life. On one hand, he was painfully aware of his potential for repeating his father's early death from heart disease. He knew intellectually that he was severely compromising his health by carrying more than three hundred pounds on his six-foot-three frame, compounded by an addiction to smoking. He was also in need of surgery to replace a painfully injured hip, but his doctor refused to proceed until he lost weight. As genuinely anguished as he was about his obesity, though, some part of him was also afraid it had become such a part of his persona that he might not be as popular with his fans without it. He finally quit smoking and began losing weight in the months before Wagons East started shooting.
Tragically, his efforts were apparently too late. On March 4, 1994, after a long, hard day of filming in the desert heat, John Candy spent a few minutes on the phone with his costars to thank them for their support during some especially challenging scenes, then got into bed, went to sleep, and never woke up, dying of a heart attack at the age of forty-three.
From Francine
John and his father were ecstatic to be reunited when John returned Home, and among the large flock of animals waiting to greet him was an especially giddy English Yorkshire terrier. After his visit to the Scanning Machine, it was decided that John would benefit from being cocooned—his death was so sudden and came so much sooner than he'd consciously expected that once he was here and understood what had happened, he was shocked, a bit disoriented, and filled with regret that his greatest fear had manifested itself: he had left his children without their father, just as his father had prematurely left him.
Once he emerged from being cocooned, he was completely at peace with the Exit Point he'd chosen to take. He'd gone Home at the end of an especially happy day, doing what he loved most, leaving behind a wife and children who knew he adored them and for whom he'd provided well. As it happened, though, their last memories of him are of the wonderfully funny, friendly, playful, loving, light-filled spirit they knew, who is all of that and more on the Other Side now that his cocooning is complete. John loves nothing more than gathering interesting varieties of people for parties and special celebrations. He's thirty years old here, of course, and his visage is that of a man of medium height, dark complected, with a slender, very graceful body. There are few better, more enthusiastic social dancers than John, which makes his parties even more popular. He's also a gifted athlete who especially enjoys baseball and skiing.
He adores his children, he's proud of his wife for being such a dedicated mother to them after he left, and he says he loves the collection of framed photographs.
His "work" here is very much like work he continues on earth. Bear in mind that while all of us are thirty years old here, we return Home at the age we were when our bodies died, and becoming thirty is a process, not an instantaneous event. John's chosen passion is to be among those who help all the newly arrived children make a fearless, happy transition to the Other Side. He also makes very regular visits to children's hospitals around the world, reassuring the children during and immediately after surgery with that warm, loving, infectious joy he emanates everywhere he goes.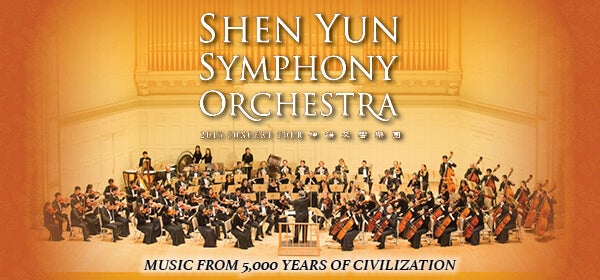 Pages: 1 2 3 4 5 6 7 8 9 10 11 12 13 14 15 16 17 18 19 20 21 22 23 24 25 26 27 28 29 30 31 32 33 34 35 36 37 38 39 40 41 42 43 44 45 46 47 48 49 50 51 52 53 54