Eva Gabor
Eva Gabor, the beautiful, utterly delightful actress often referred to as the "talented Gabor," was born on February 11, 1921, in Budapest, Hungary. Her father, Major Vilmos Gabor, a jeweler, and his wife, Jolie, were blessed with three daughters—Zsa Zsa, Magda, and Eva. Eva was a born performer, working as an ice skater and cabaret singer after graduating from the Forstner Girls Institute in Budapest. She and her mother and sisters immigrated to the United States at the outbreak of World War II, and Eva eventually made her way to Hollywood to pursue an acting career. She was quickly signed to a contract with Paramount Pictures and made two films in 1941, Forced Landing and Pacific Blackout.
After supporting roles in several movies in the 1940s, Eva finally attracted the critical and popular attention she deserved in the 1950 Broadway production of The Happy Time. She was inexplicably passed over for the film version, but returned to Hollywood anyway and resumed her movie career, most notably in The Mad Magician with Vincent Price and in 1958's Best Picture Oscar winner, Gigi, directed by Vincente Minnelli. Her charm and irresistible sense of humor made her a popular television guest as well, especially on such classic game shows as The Match Game, Password, and Tattletales.
It was in 1965 that she truly captured the hearts of the American public, when she debuted as Eddie Albert's wife on the CBS series Green Acres. Her business acumen inspired her to capitalize on her popularity during the five-year run of Green Acres and her long overdue "name value" by forming her own wig company, Eva Gabor International, which continued to thrive long after the series ended.
While Eva's older sister Zsa Zsa was busy making headlines with her brash, contentious behavior and her lengthy string of marriages (the total currently stands at nine), Eva was living a comparatively peaceful life, with only five husbands and one headline-making encounter with police. In her case, Eva was the victim. In 1964, she was beaten by two gunmen who broke into her Miami apartment and stole her $25,000 diamond ring. (The robbers were ultimately arrested, but the ring was never recovered.)
After her fifth marriage ended, Eva bought and settled into an exquisite home near Sunset Boulevard in Beverly Hills with her five beloved dogs, and for many years she was the devoted companion of her great friend Merv Griffin. She remained close to her mother, Jolie, and her sister Magda, who were living two hours away in Palm Springs by then, but had a difficult, on-again, off-again relationship with Zsa Zsa. It was a source of irritation to Eva that she was frequently mistaken for Zsa Zsa, particularly when the two of them were so different in spirit and temperament, and that irritation laid the groundwork for a story Eva delighted in telling about herself.
There was a swimming pool in the secluded backyard of Eva's Beverly Hills home, and Eva was dutiful about swimming laps every morning, in the nude, wearing a large sun hat to protect her alabaster skin from the sun. One morning while she was in mid-lap she was overcome with the feeling that she was being watched. Sure enough, out of the corner of her eye she spotted two workmen from the property next door who'd made their way to the fence to spy on her as she swam. Finally one of the workmen, unable to contain himself, yelled out, "Hi, Eva!" And without missing a single stroke Eva cheerfully called back, "It's Zsa Zsa!"
Eva loved to work, delighting in the voice-over career that began in 1970 with The Aristocats and continued through The Rescuers Down Under in 1990, and it was also in 1990 that she happily returned to the screen for the two-hour CBS Green Acres revival movie.
In 1995 Eva went on vacation in Mexico and, in a freak accident, fell into her bathtub and broke her hip. She was flown back to Los Angeles and admitted to Cedars Sinai Hospital, suffered respiratory failure, lapsed into a coma, and, just two weeks after she fell, died of pneumonia on July 4. The youngest Gabor was survived by her mother and two sisters—in fact, Jolie was never told of Eva's death, because it was agreed by those who were closest to the family that she wouldn't survive the shock and grief of losing the loving, attentive daughter who brought her as much joy as she brought to everyone else who knew her.
From Francine
While Eva was being mourned by her countless friends on earth, we on the Other Side were euphoric to have her light, her laughter, and her kindness with us at Home again. The throngs of loved ones from her thirty-one incarnations had to wait to welcome her until what seemed like thousands of animals from those incarnations had finished saying hello, and no one was more ecstatic than Eva herself, who never doubted for a moment that she'd be returning to God's arms and a joyful eternity the instant her body took its last breath. In typical style, she spent her time at the Scanning Machine focusing on the great fun and success she had along the way rather than the many times she struggled through family betrayals and career disappointments. She credited her mother with teaching her to be a smart businesswoman, to be responsible with her money, and to never compromise her ability to take care of herself.
There was a time, for example, when her dear friend billionaire Merv Griffin wanted her to sell her Beverly Hills house and move in with him on the top floor of a luxurious hotel he owned. She refused, despite his displeasure. "Give up my house, my most solid investment, my security that I've worked so hard for all my life, to please a man? Mama would have killed me," she says. She laughed as she reviewed another "Mama would have killed me" incident. She was sound asleep early one morning when an earthquake rumbled through Los Angeles. "I jumped out of bed, raced to my closet, took off the T-shirt I was sleeping in, put on a silk peignoir, and went back to bed. Mama didn't raise her girls to be found in a pile of rubble wearing a T-shirt."
From the Scanning Machine she returned to her ecstatic life at Home: a fascinating variety of friends ranging from former U.S. presidents and esteemed actors and actresses to the most modest housekeepers and dressmakers; a Tudor house filled with animals and surrounded by a swimming pool that circles the house like a moat, where she continues swimming laps; devout worship at one of our most ancient and treasured cathedrals in what corresponds to your Italian countryside; and devoted work as a therapist in the cocooning chambers in the Hall of Wisdom. In fact, she was there for both her mother and her sister Magda, to help them through the cocooning process when they returned Home not long after she arrived.
Eva and Merv, who are kindred spirits (her soul mate is an Egyptian man named Nitocris), are almost inseparable now that he's here with her. He's teaching her to play tennis, and the two of them are popular lecturers on the subject of business ethics for those who are preparing to reincarnate and become corporate managers. Merv specializes in the financial aspects of business success, so foreign to many of us on the Other Side, where money doesn't exist, while Eva focuses on returning decency and compassion to corporate priority lists. While she rarely revealed this fact during her lifetime, she says she made it her daily habit, as essential as brushing her teeth, to perform an anonymous act of kindness. She says, "I was a smart businesswoman who looked for ways to conduct my company in that same spirit of quiet, generous giving. Why so many corporations think they have to make a choice between being profitable and being kind I will never understand. Have they never heard of karma?"
She won't be incarnating again, explaining with a smile, "No one ever accused me of not knowing the right time to leave a party."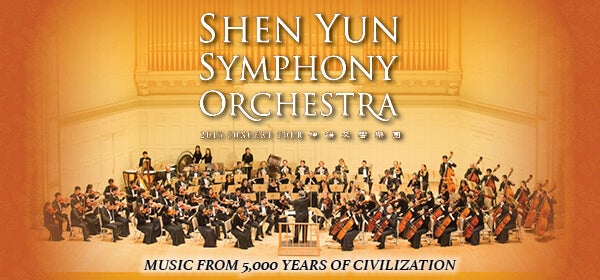 Pages: 1 2 3 4 5 6 7 8 9 10 11 12 13 14 15 16 17 18 19 20 21 22 23 24 25 26 27 28 29 30 31 32 33 34 35 36 37 38 39 40 41 42 43 44 45 46 47 48 49 50 51 52 53 54